The Best Outdoor Dining in Carrollton, GA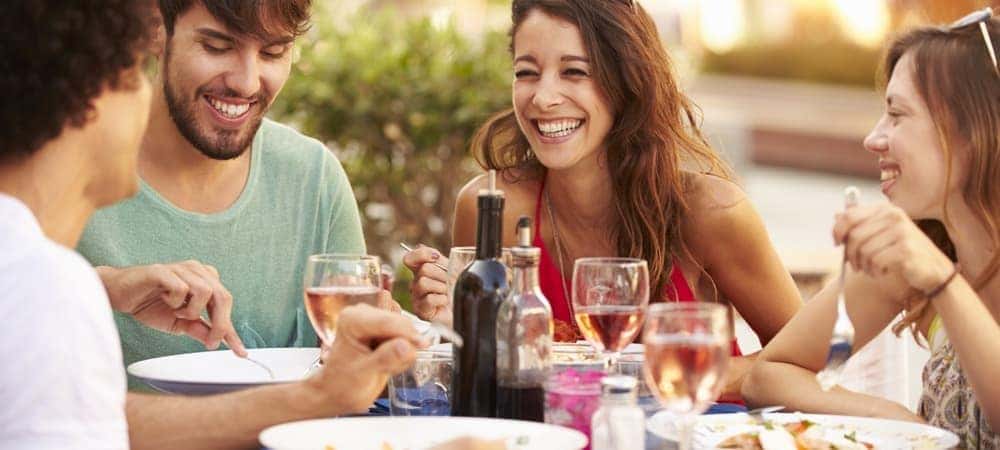 On a beautiful day, why not take advantage of the great outdoors? Plan a day of visiting the many popular filming locations in the area before hitting one of our favorite restaurants. Enjoy the best of outdoor dining in Carrollton, GA at one of these places with seating outside so you can get a breath of fresh air with a delicious meal. Try one of these restaurants and you might have another place to add to your favorite-places-to-eat list.
302 South Street
This American-style pub in Carrollton allows you to not only enjoy your dining experience, but to enjoy the beautiful weather with the choice to sit outside. 302 South Street has a wide variety of foods to choose from and the friendly atmosphere that you'll never want to leave.
The Border
For a taste of Mexican, visit The Border. Take a seat outside and feel the nice breeze across your face while conversing over your favorite Mexican dishes. Bring the family for dinner. There's something for everyone, including vegetarians and those who need gluten free options.
Little Hawaiian Seafood Grill & TIKI Lounge
At Little Hawaiian, you get the first class treatment with friendly service and the finest in seafood. Not in the mood for food? Stop by for a drink in the fresh afternoon air. Sit outside with some friends for the perfect night on the town.
Plates on the Square
Plates on the Square is for those who like spending time outside with a drink in hand. Relax outdoors and order something good off the menu from comfort foods to bar food. There's even a kids menu so you can bring your whole family.
Explore Scott Evans Chrysler Dodge Jeep Ram
If you want more of an indoor sit down place, we have recommendations for the best restaurants in town or restaurants in nearby Villa Rica! Also learn about the things you can do around the area by planning a day trip to Atlanta. Contact us today to learn more.