Best Restaurants in Villa Rica, GA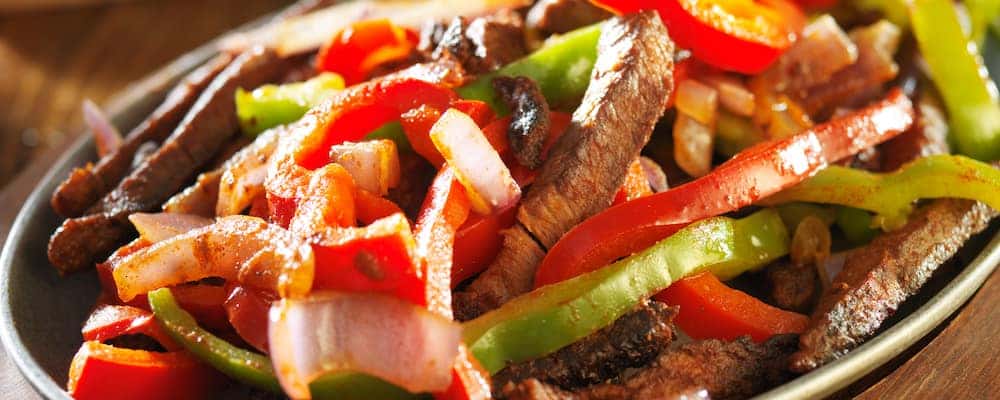 If you're looking for places to eat in Villa Rica, GA, Scott Evans Chrysler Dodge Jeep Ram has you covered. Explore our favorite Mexican food, barbecue, and Cajun restaurants nearby.
Top Villa Rica Restaurants
Evan's Barbecue – Located at 342 W. Banked Hwy, this popular destination has some of the best barbecue in Villa Rica. Local favorites include BBQ Egg Rolls, Chicken Plate, Sweet Potato Casserole, and Jalapeno Cornbread. They're open Tuesday through Saturday from 11 a.m. to 9 p.m., or whenever food is sold out.
Gabe's Downtown – For an upscale approach to Cajun and Creole cuisine, Gabe's Downtown is worth a close look. They have classic dishes like Shrimp and Grits and Fried Green Tomatoes, while also serving innovative appetizers like Cajun Egg Rolls and a Bahn Mi Stick. They also have a Foodies Club as well as space for events with catering. A capacity of 85 makes it a great place for a wedding reception in Villa Rica.
Jerry's Gourmet Burgers – Located at 820 Dalles Hwy, Jerry's Gourmet Burgers carries beloved American food like Cheeseburgers and Chicken Fingers. Their family-friendly atmosphere and outdoor seating make it a popular spot with locals, and their pineapple cake is a hot item for dessert. They've even been rated one of the best restaurants in Atlanta by Atlanta Magazine.
Mexican Restaurants in Villa Rica, GA
Villa Ricca is a popular destination for Mexican food. Check out your options in town and in the surrounding area:
Los Cowboys II – Generous portions and Mexican dishes like Fajitas and Super Nachos keep diners coming back.
Casa Sol Tex-Mex Grill and Bar – Frozen margaritas, a Wednesday night buffet, and excellent customer ratings make this a popular spot for Mexican food.
El Tio – Located at 110 Highway 61 Connector, El Tio offers affordable, fresh food and generous portions.
Let Scott Evans Chrysler Dodge Jeep Ram Be Your Guide
At Scott Evans Chrysler Dodge Jeep Ram, we're happy to be your guide to Carrollton and the surrounding area. Take a look at our picks for the best outdoor dining in Carrolton, GA as well as our favorite Atlanta, GA day trips.
Learn More at Scott Evans Chrysler Dodge Jeep Ram
Are you excited about the new Jeep Gladiator and eager to learn more? The Jeep Gladiator is a great choice for off-roading adventures, commuting to work, or picking your kids up from school. Whatever your lifestyle, you'll want this mighty beast for all of life's adventures. Take a look at our full spec list for…

After you've chosen an eye-catching exterior paint color for your new Dodge Charger, it's time to match it with the perfect seat trim. Decide between black, caramel, and "demonic red" upholstery, plus a variety of available custom logos. You'll find that the Dodge Charger interior options back up the showy style on the outside with…

How much can the Pacifica tow? While most Coweta County and Douglas County drivers have already decided on the Chrysler Pacifica minivan to transport their growing family, they are interested in learning more about its capability. The expert team at Scott Evans Chrysler Dodge Jeep Ram has put together a handy overview of this minivan's specs, including the Chrysler Pacifica towing capacity….