2018 Ram 1500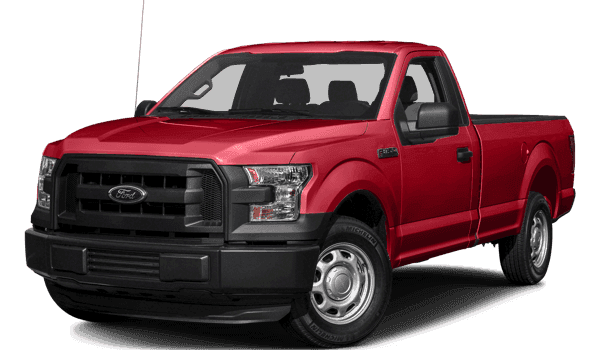 2017 Ford F-150
2018 Ram 1500 vs. 2017 Ford F-150
The 2018 Ram 1500 beats out the 2017 Ford F-150 in areas our Douglas County drivers care about:
Performance
Interior Comfort
Technology
The best way to see what a 2018 Ram 1500 can offer is to get behind the wheel and experience it firsthand. Until you can make the trip to Scott Evans CDJR for your test drive, we've got the next best thing: a direct comparison with the F-150. Discover more below.
Learn More About the 1500 View Inventory Contact Us
Ford Lags on Performance
For all the praise Ford's newer turbo engines have received, the fact is that most drivers prefer classic V6 and V8 style engines they can depend on.
The star of Ford's show is a 3.5L turbocharged V6, and while its 375 hp is impressive, it falters against the Ram's 5.7L HEMI V8.
Drivers who need to max out their truck's power should look no further than a Ram, with up to 395 hp and 420 lb-ft of torque on the 5.7L V8.
Performance isn't all power, though, and many reviewers have also praised the Ram's smooth and quiet ride in addition to its capabilities as a workhorse.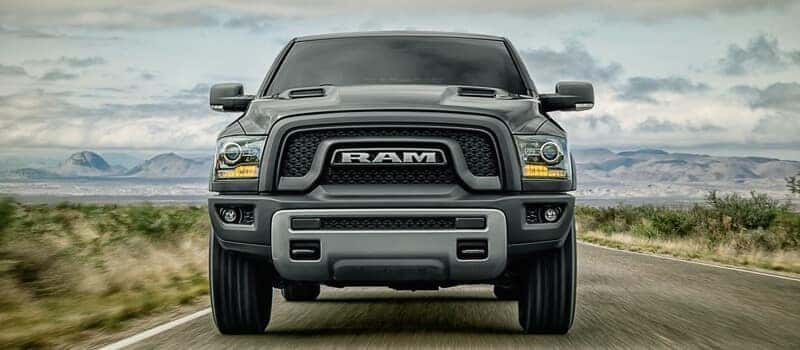 Find Comfort in the Ram 1500 Cab
Whether working here in Carroll County or commuting out to Paulding or Cowetta for a job, truck drivers know they'll spend quite a bit of time in the driver's seat, and the 2018 Ram 1500 makes it enjoyable. The F-150 may be nicer than previous versions of the same truck, but it's one of the most outdated cabs in the truck world, featuring hard plastics and dull designs. Both trucks represent a step up from previous models, but the old Ram 1500s make the current F-150 look aged – and that's before considering the tech features.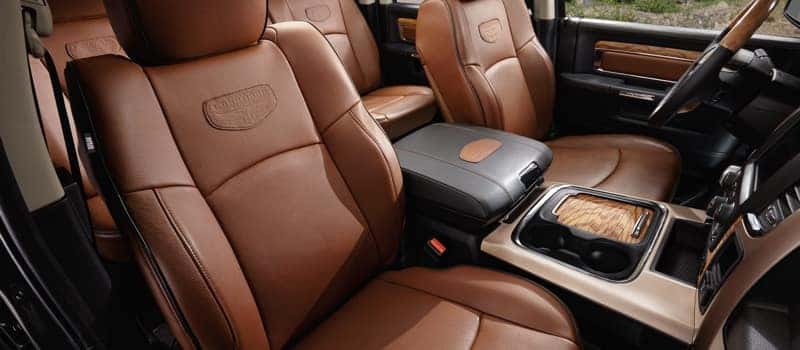 Tech Elevates the Ram 1500
Even if performance is your top truck priority, it's important for a truck to be more than just wheels and an engine.
The Ram 1500 has an easy-to-use touchscreen, engineered for simplicity with an intuitive design for on-the-road use. The Ram's voice recognition tech is some of the best on the market, and you'll always have extra buttons for familiar analog controls.
Ford talks up their pinch and swipe touchscreen, but have you tried pinching on a car's screen while you are driving? The tech that's great for your smartphone can be cumbersome or distracting behind the wheel, and it's a step in the wrong direction.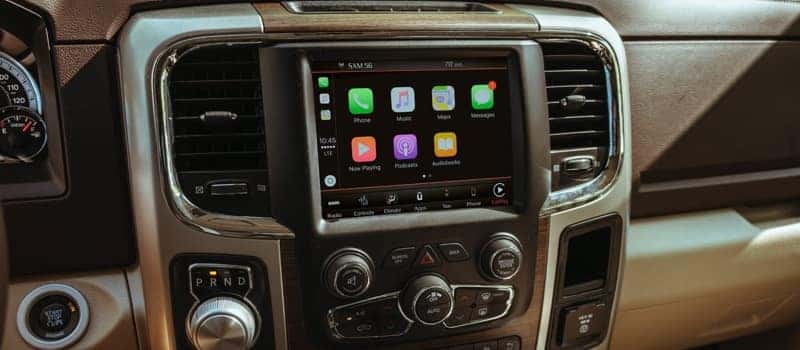 The Ram 1500 has the Highest Owner Loyalty
More than any other half-ton truck, Ram drivers keep coming back, ranking it above the F-150, Silverado 1500, Toyota Tundra, and more. See it in person today at Scott Evans CDJR – contact us today to schedule a test drive.