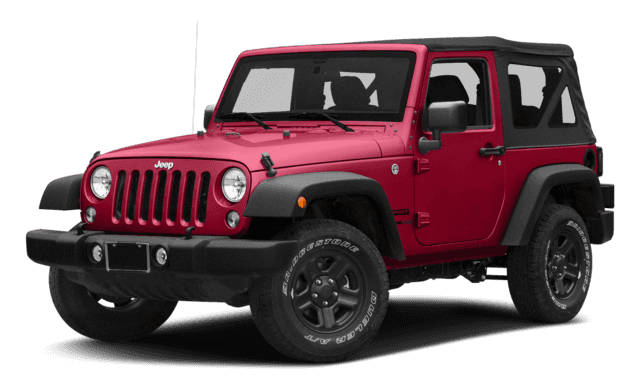 2019 Jeep Wrangler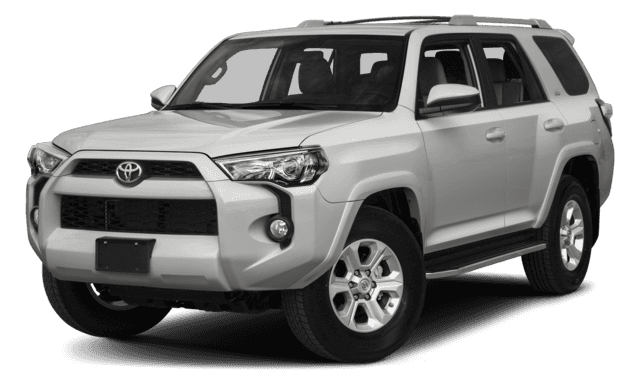 2019 Toyota 4Runner
2019 Jeep Wrangler vs. 2019 Toyota 4Runner
Are you searching Coweta County and Douglas County for a great SUV that has off-road capabilities as well as a smooth drive? Well, compare the 2019 Jeep Wrangler vs. Toyota 4Runner with the experts at Scott Evans Chrysler Dodge Jeep Ram! Both the 2019 Jeep Wrangler and the 2019 Toyota 4Runner give Carrollton drivers ample towing capacity and passenger space, but the Wrangler is a better choice thanks to these reasons:
Extra off-road capability with standard 4WD
Superior fuel economy numbers
Lower starting price
Exclusive available features like a soft-top convertible roof
2019 Jeep Wrangler vs. Toyota 4Runner: Performance
When comparing the 4Runner vs. Wrangler, it's important to shine a light on the performance capabilities of both SUVs. Well, not only does the Jeep Wrangler deliver standard 4WD capability – an off-roading feature that will cost extra on the 4Runner – but Villa Rica adventurers will have access to more efficient engine options as well. Let's see how their max fuel economy compares:
2019 Jeep Wrangler

23 MPG City
25 MPG Highway
24 MPG Combined
2019 Toyota 4Runner

17 MPG City
20 MPG Highway
18 MPG Combined
Even with standard 4WD, the Wrangler delivers better fuel economy than the rear-wheel drive Toyota 4Runner.
2019 Jeep Wrangler vs. Toyota 4Runner: Value
Next up on our comparison between 4Runner vs. Wrangler, we're taking a look at the starting prices of each model. The Jeep comes in at a base price of $28,045 MSRP, while Toyota's base offering costs of $34,910. As you can tell, the 2019 Wrangler offers an impressive value for your car-buying dollar. Wrangler drivers also have access to impressive available features you won't find in the 4Runner:
Choice between hardtop and soft-top convertible roof
Electronic front locking differential
Front roll bar with electronic disconnect
Heated steering wheel
Option to take the doors off
This makes the new Wrangler an excellent choice for Carrollton drivers who value high-class features, plenty of utility, and off-road capability.
See the Difference in Person at Scott Evans Chrysler Dodge Jeep Ram!
Now that you've compared the 4Runner vs. Wrangler, do you know which one you want to take home? Test drive the 2019 Jeep Wrangler at Scott Evans Chrysler Dodge Jeep Ram and learn why it's a top pick over the 2019 Toyota 4Runner for drivers who know a thing or two about SUVs. To learn more about the Jeep Wrangler, read about its history, learn how to take the doors off of your Wrangler, and get in-depth information on its configurations and towing capabilities.