Toys for Tots in Carrollton, GA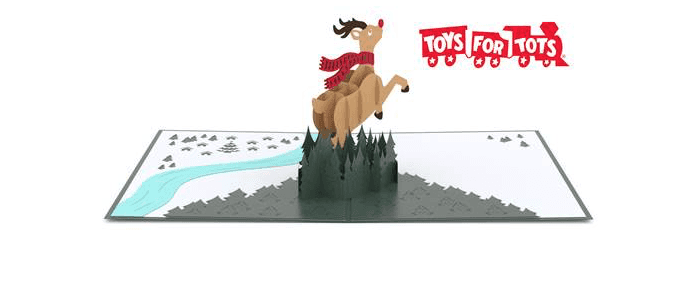 Most folks in Carollton, GA and the surrounding areas are getting into the holiday spirit again. Spread that cheer as wide and far as you can this season by donating to Toys for Tots. Toys for Tots is a charitable organization that has been created to help communities ensure every child is able to have the joy of opening Christmas presents. Find out more about Toys for Tots and how to drop off gifts at Scott Evans CDJR.
What is Toys for Tots?
Toys for Tots is a charitable program that has been created and maintained by the U.S. Marine Reserves. In order to ensure that children are able to enjoy opening presents on Christmas morning, the program:
Distributes a list of "dropoff" locations for donations
Collects new and unwrapped toys for children
Distributes toys to children in need before the holiday
By taking part in improving a child's Christmas, Toys for Tots brings joy and hope while helping to contribute to building stronger and more caring communities for tomorrow.
How You Can Get Involved
Getting involved with Toys for Tots is easy. All you have to do is find a nearby dropoff location and bring toys before the holidays. There is no predetermined list of toys, so you can simply go to a toy store and buy appropriate toys for children of all ages and then drop it off.
Stop by Scott Evans CDJR to Drop Off Toys Today!
The team at Scott Evans CDJR is committed to serving the community and in the holiday spirit. That's why we're happy to be one of the Toys for Tots dropoff locations again this year. Our dealership is located at 2280 Bankhead Hwy in Carrollton, GA, just up the road from Carroll County Livestock Sales Barn. Bring your toys in during our regular sales hours, Monday through Friday from 8:30 a.m. to 7:00 p.m. and Saturday from 8:30 a.m. to 6:00 p.m.
If you have any questions about our dealership or the Toys for Tots program, you can contact us at (770) 679-2193.