What's the Difference Between Dodge and RAM?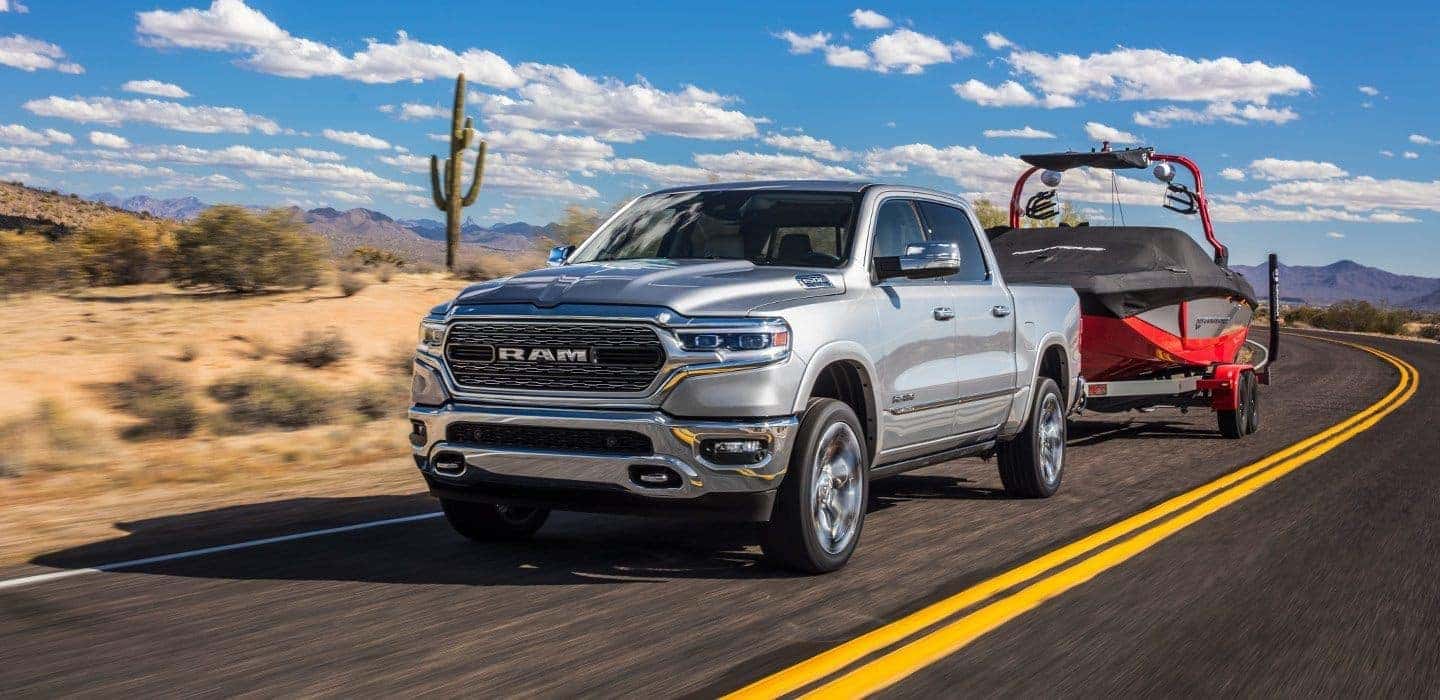 The confusion between the Dodge and RAM brands is understandable, considering the history of both brands and the fact that they are now owned by the same company. Learn more about the differences between Dodge and RAM below, and find a new Dodge for sale or new RAM at one of the best Dodge/RAM dealers in the Coweta County and Douglas County areas.
Dodge & RAM History
Dodge began in 1900, and was acquired by Chrysler in 1928. And no, you aren't misremembering things–there was actually a vehicle called the Dodge Ram, released in 1981. The RAM make that we know today started as a model under the Dodge lineup. In 2009, FIAT acquired Chrysler and restructured the Dodge brand, splitting off the Dodge Ram trucks and Dodge Dakota trucks to create the RAM brand.
Dodge & RAM Today
Now, Dodge offers cars, SUVs, and minivans, such as the sporty Dodge Charger, the Dodge Durango, and the Dodge Grand Caravan. Dodge is also known for its exciting performance model, the Dodge Demon.
The RAM brand is known for its rugged trucks–the RAM 1500, the RAM 2500, and RAM 3500–as well as commercial vehicles like the RAM Promaster Van. Compare the RAM 1500 to the Chevy Silverado and Ford F-150 to see how the competition measures up.
Learn More at Scott Evans Chrysler Dodge Jeep Ram
Browse our inventory to find a 2019 Dodge/RAM model that suits your needs–consider the classic RAM 1500 to load up the whole family and cruise in style on Villa Rica roads. Also compare our models like the Dodge Challenger vs. Ford Mustang vs. Chevrolet Camaro and more!
More from Scott Evans Chrysler Dodge Jeep Ram
Are you excited about the new Jeep Gladiator and eager to learn more? The Jeep Gladiator is a great choice for off-roading adventures, commuting to work, or picking your kids up from school. Whatever your lifestyle, you'll want this mighty beast for all of life's adventures. Take a look at our full spec list for…

After you've chosen an eye-catching exterior paint color for your new Dodge Charger, it's time to match it with the perfect seat trim. Decide between black, caramel, and "demonic red" upholstery, plus a variety of available custom logos. You'll find that the Dodge Charger interior options back up the showy style on the outside with…

How much can the Pacifica tow? While most Coweta County and Douglas County drivers have already decided on the Chrysler Pacifica minivan to transport their growing family, they are interested in learning more about its capability. The expert team at Scott Evans Chrysler Dodge Jeep Ram has put together a handy overview of this minivan's specs, including the Chrysler Pacifica towing capacity….