What's the Difference Between 1500, 2500, and 3500 Trucks?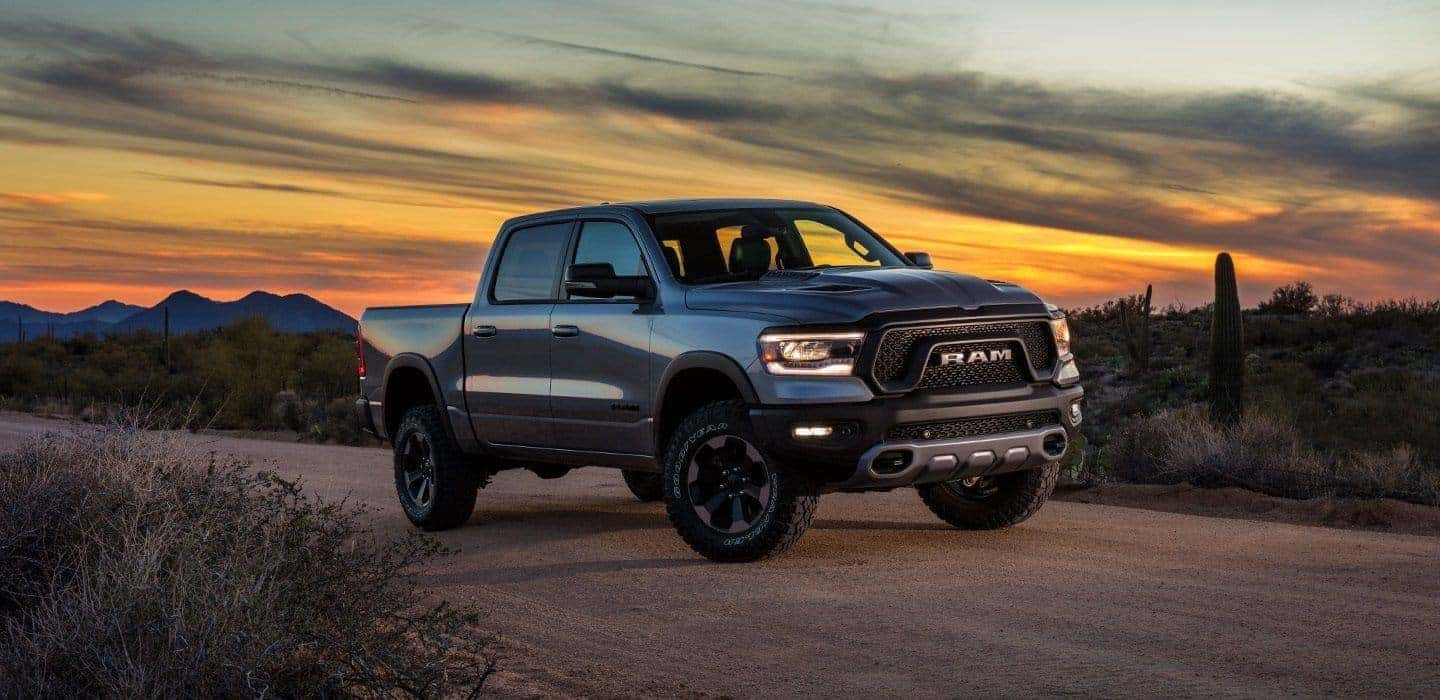 Anyone looking for a rugged utility vehicle for work instinctively turns toward new trucks. You'll generally find modern trucks split into these classes:
You'll see the 1500, 2500, and 3500 designations used across popular manufacturers, including RAM, Chevy, GMC, and Ford, but it's common not to understand what they may mean. Here's a rundown on the distinction between these pickup types to help you choose a new truck for work or pleasure in Coweta County. By the end of this 1500 vs. 2500 vs. 3500 truck comparison, you should have an idea which whether you need a light-duty truck or heavy-duty truck in your life.
Trucks: 1500 vs. 2500 vs. 3500
Truck designations used to come down to the amount each one could haul in tons. It was rough, but things generally broke down like this:
1500: Half-Ton
2500: Three-Quarter-Ton
3500: One Ton
You'll still sometimes see 1500 trucks referred to as half-tons, but these days, those labels don't really describe the trucks' true abilities.
Instead, the 1500 is a light-duty truck, while the 2500 and 3500 are heavy-duty trucks. The 1500 is commonly used for light work and general driving – say, general service work around Douglas County – while the 2500 and 3500 are preferred by Carrollton service workers who need to tow and carry heavy loads.
2019 RAM 1500 vs. 2500 vs. 3500
We'll use RAM light-duty and heavy-duty trucks as an example. Below, you'll see a comparison of the 2019 models of the RAM 1500, RAM 2500, and RAM 3500.
2019 RAM 1500: The 1500 may be "light duty," but it still commands up to 395 hp and 410 lb-ft of torque, plus up to 12,750 pounds of towing and a 2,100 lbs. maximum gas payload. With the highest owner loyalty of any truck, it's ideal for most Villa Rica-area drivers.
2019 RAM 2500: Harnesses up to 410 hp and 429 lb-ft of torque with the 2019 RAM 250 gas engine. That's more V8 horsepower than the Ford F-250. For maximum towing capacity, 6.7L Cummins Turbo Diesel engine gives drivers a 19,780-pound tow rating.
2019 RAM 3500: With its gas engine, the 3500 also outputs 410 hp and 429 lb-ft of torque. More amazing: the 2019 RAM 3500 has a jaw-dropping 35,100-pound max diesel tow rating. It's your go-to for heavy-duty work in Paulding County as well as for premium interior comfort.
Learn More at Scott Evans Chrysler Dodge Jeep Ram
For more information on the RAM 1500, 2500, and 3500, as well as what separates them from each other, take the trip from Oxford to Scott Evans Chrysler Dodge Jeep Ram. Our experienced staff and great deals make it worth the trip. Check out the differences between Dodge and RAM to help you make your decision! If you're still doing your research, explore how other CDJR models like the Dodge Charger vs. Chrysler 300 stack up!
Recent Scott Evans Chrysler Dodge Jeep Ram News
Are you excited about the new Jeep Gladiator and eager to learn more? The Jeep Gladiator is a great choice for off-roading adventures, commuting to work, or picking your kids up from school. Whatever your lifestyle, you'll want this mighty beast for all of life's adventures. Take a look at our full spec list for…

After you've chosen an eye-catching exterior paint color for your new Dodge Charger, it's time to match it with the perfect seat trim. Decide between black, caramel, and "demonic red" upholstery, plus a variety of available custom logos. You'll find that the Dodge Charger interior options back up the showy style on the outside with…

How much can the Pacifica tow? While most Coweta County and Douglas County drivers have already decided on the Chrysler Pacifica minivan to transport their growing family, they are interested in learning more about its capability. The expert team at Scott Evans Chrysler Dodge Jeep Ram has put together a handy overview of this minivan's specs, including the Chrysler Pacifica towing capacity….